Knorr-Bremse AG successfully launched on the Frankfurt Stock Exchange on October 12, 2018.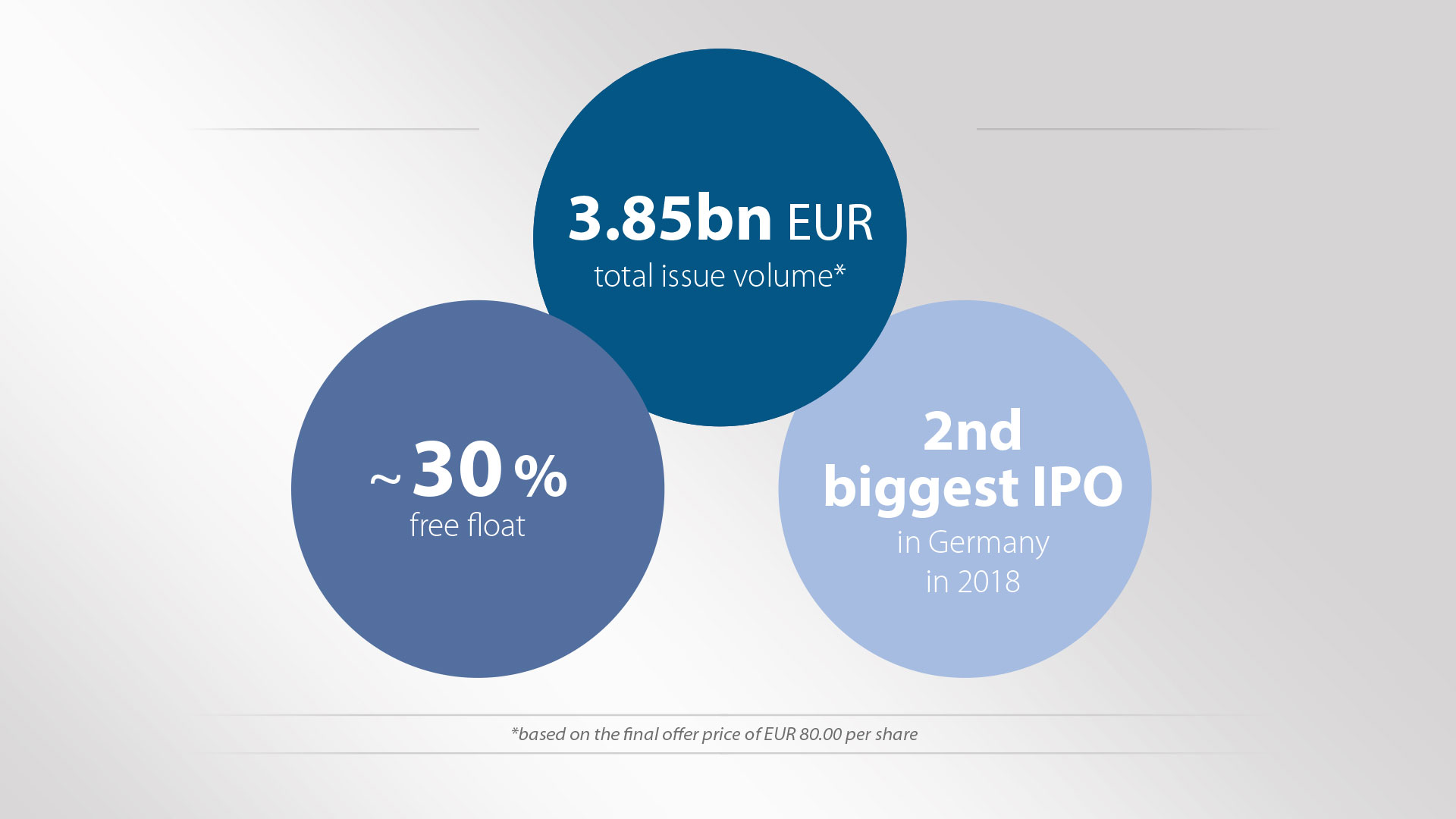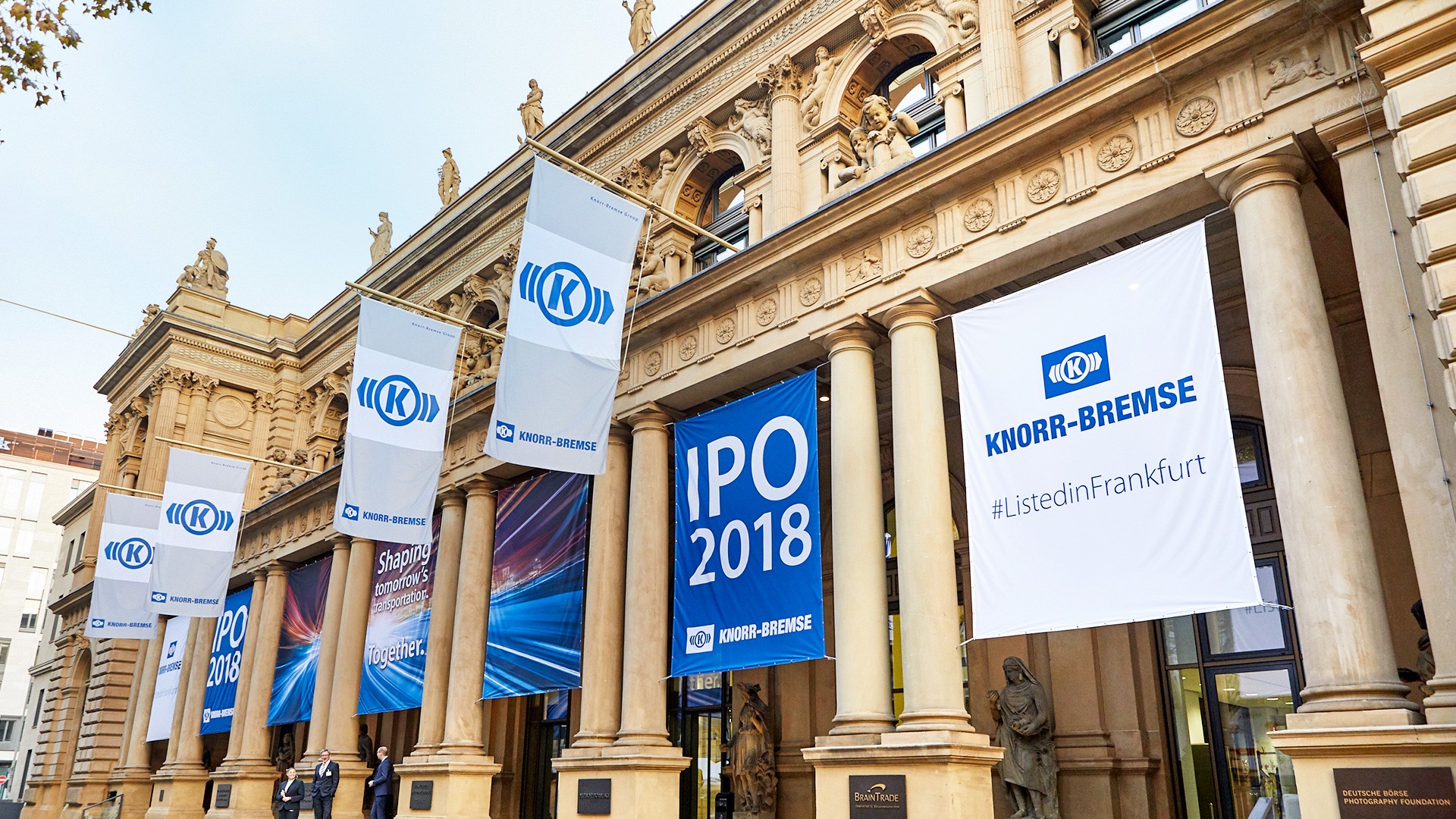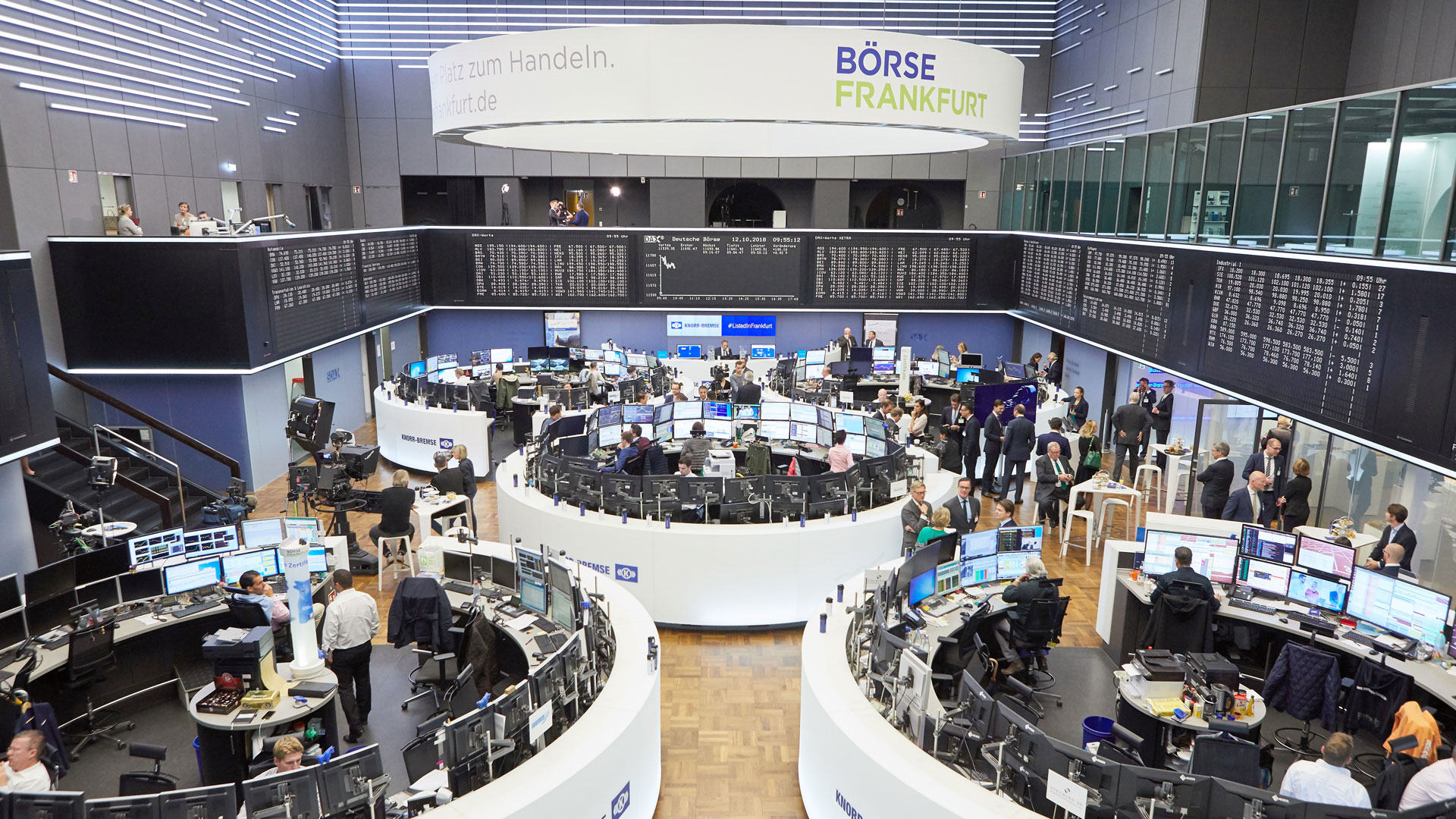 SUCCESSFUL IPO. KNORR-BREMSE RECEIVES AWARDS.
Knorr-Bremse receives Equity Capital Markets Award 2018
GlobalCapital announced the winners of its 2018 Equity Capital Markets Awards at their annual Awards Dinners in London. Knorr-Bremse has been awarded with the second-best IPO of the YEAR as well as with the best "Deal of the year in Germany, Austria and Switzerland". Ralph Heuwing, CFO of Knorr-Bremse, has been delighted to accept these awards. The GlobalCapital Equity Capital Markets Awards are acknowledged awards dedicated to equity capital markets in Europe, the Middle East and Africa.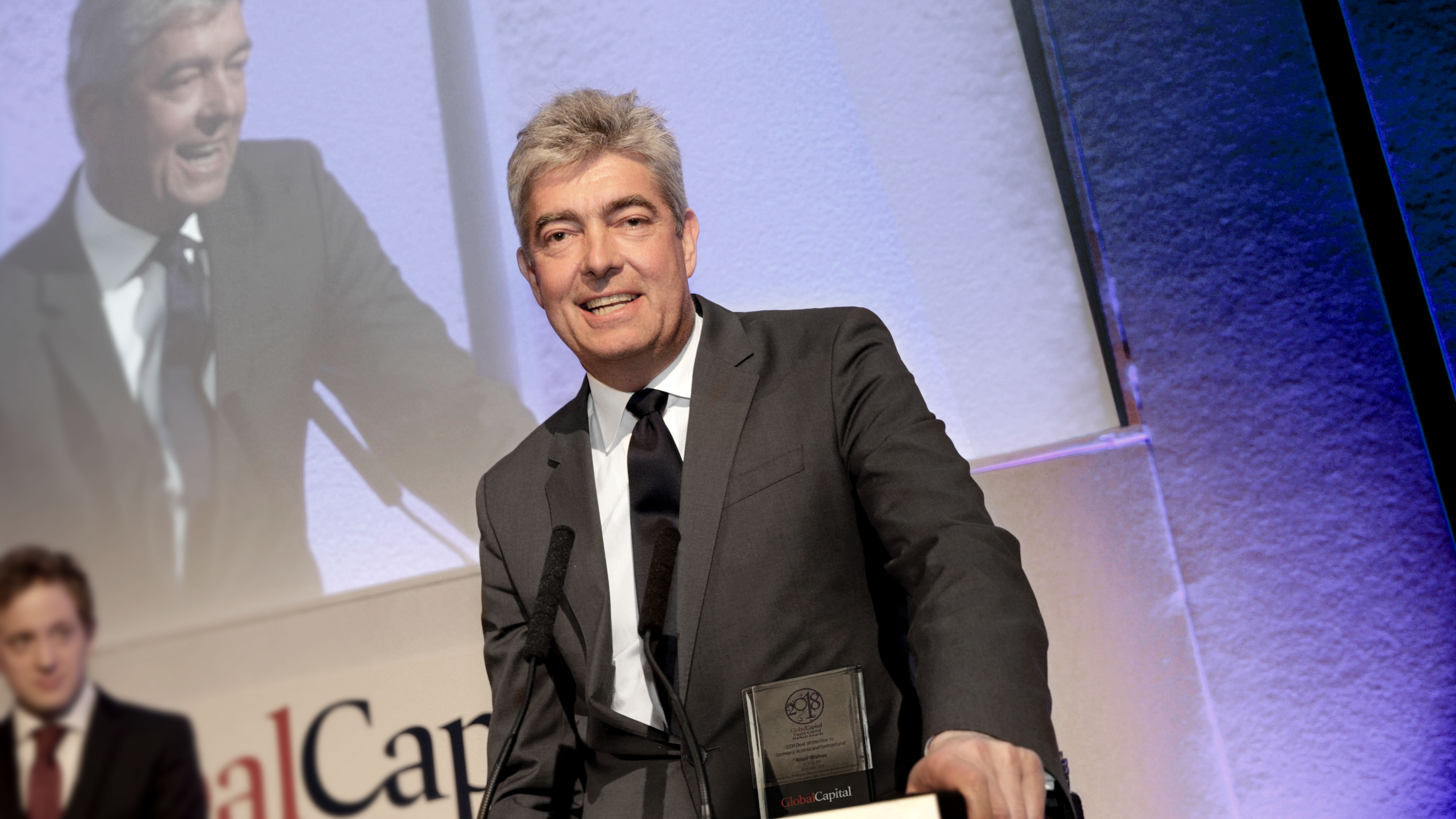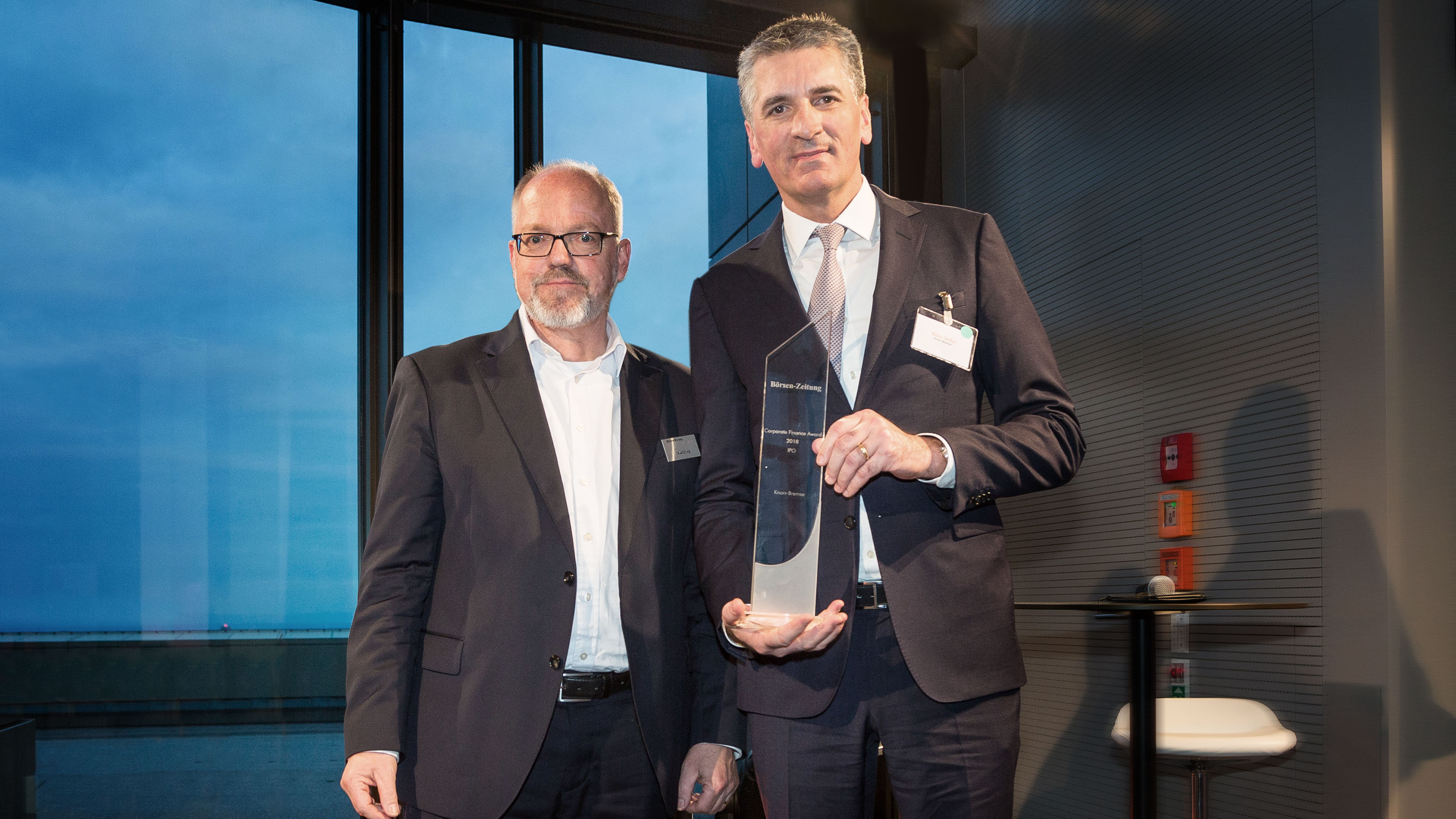 Knorr-Bremse has been awarded with the Corporate Finance Award for the best IPO of 2018
Every year, Börsen-Zeitung* presents its Corporate Finance Awards for outstanding transactions or capital market measures in terms of corporate strategy and/or financing. Knorr-Bremse received the prize for the best IPO of 2018. "In the IPO category, the IPO of the family-owned company Knorr-Bremse was the most impressive. Showing admirable timing, the world market leader in braking systems for rail and commercial vehicles managed to pull off the second-largest IPO in Germany, at just under EUR 4 billion," Börsen-Zeitung commented. Klaus Deller, CEO of Knorr-Bremse AG, was delighted to accept the award in Frankfurt.
*Börsen-Zeitung is Germany's only newspaper focused exclusively on the financial sector. It offers information on securities, companies and markets aimed at both institutional and private investors.
Further Information on the Knorr-Bremse Share